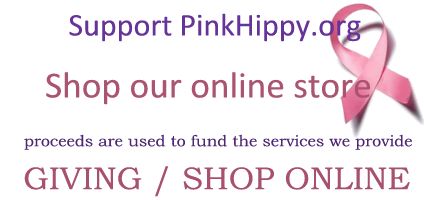 Tickets for the Sound Healing Concert will be available at the door.
PINKHIPPY RAFFLE 2015!
Click here
to view our RAFFLE items! Raffle tickets are available at PinkHippy.org events and online Sunday, September 27 thru Thursday November 5, 2015.
Being diagnosed with breast cancer is hard enough, finding the information, services and support you need to make yourself well - body, mind and spirit - should not be a struggle too.